Do you have a special small dog in your life who deserves some extra love? If so, then you need to check out this list! Here are our top five gift ideas for small dogs. From cozy beds to fun toys, we've got everything you need to bring a smile to your pup's face - and yours too!
No matter what type of gift fits into your budget, these pawsome selections will definitely make your furry friend wag with joy. So grab your pup and get ready - it's time to start shopping for the perfect present that'll show them just how much they mean to you!
5. Interactive Toys
If you have a small dog, especially a terrier breed, then interactive toys are an excellent tool to keep them mentally stimulated! Toys like the hide and seek variety engage your pup in behaviors that they're wired for, while providing enrichment. Puzzle toys and snuffle mats are fantastic options to consider as well. 
Not only will interactive toys give your pooch much-needed physical exercise, but it can also improve their cognitive functioning. So why not give it a try? Pick up some interactive toys today and watch your furry friend get excited about their new mental adventure!
4. Delicious Treats
Treats are the perfect gift for small dogs that love to snack! For smaller breeds, there are many options available to keep your pup satisfied. Bland people food, such as cooked chicken or plain yogurt, is an excellent source of nutrition as well as a tasty treat.
Edible chews are also fantastic, such as dental chews, Dreambones and bully sticks. They are ideal for helping your pooch maintain good oral hygiene and delicious enough to make them beg for more.
While we see a lot of holiday themed versions of rawhide this time of year, it's important to avoid rawhide treats which have a tendency to "gum" up and block airways or intestines. 

3. Super Soft Bed
Giving the special pup in your life a super soft bed is the perfect thoughtful gift to show your appreciation. Not only are these beds cozy and comfortable, but they come in several types specifically suited for small dogs. Donut beds provide a sense of security and warmth; cave beds give the dog their own designated space; and elevated beds create a comfy area off of the ground.
If you have an older pup or one with arthritis, orthopedic beds with extra pillows and cushioning can help relieve pain and keep them well-supported - plus they look extra inviting! All in all, these luxury pet beds make amazing gifts that will be enjoyed for years to come!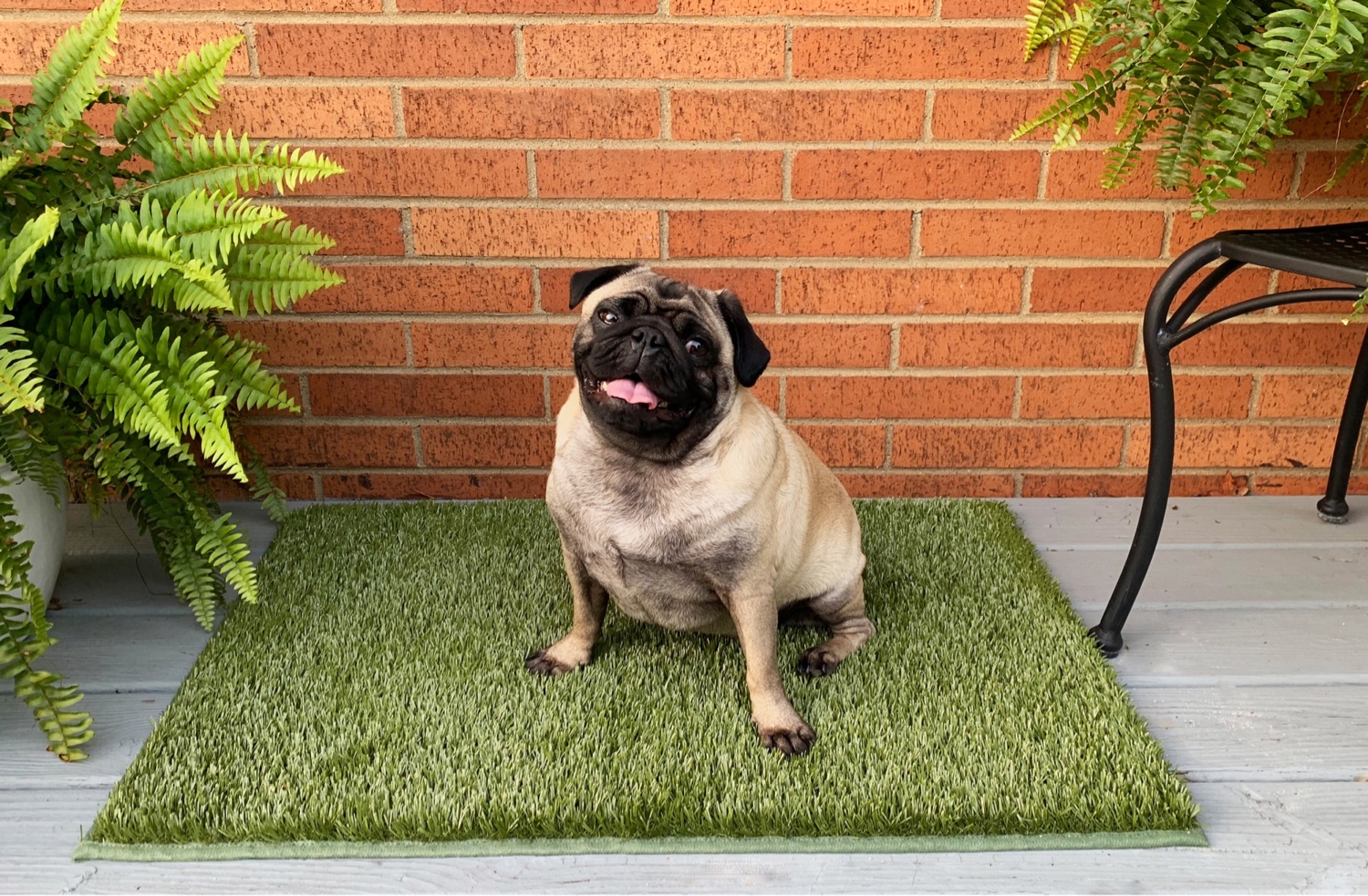 2. Indoor Grass Pad
If you have a small dog and are looking for the perfect, unique gift for them, then an indoor grass pad is an excellent choice. You can opt for artificial turf options that come with a tray underneath to catch urine, or you have options of real grass pads that comes in a convenient waterproof box.
It's a great alternative to potty pads as it replicates an outdoor experience, making it easier to train puppies or senior dogs, or if you work long hours and need something more reliable than a thin pad. This is definitely an exceptional present that will make both you and your pup happy!
1. A Comfy Pet Carrier
When it comes to gifting small dogs, a pet carrier is the number one option! Not only do small dogs love having their owners nearby, but they are also the ideal size for carrying and portable activities. Whether you're taking occasional trips or frequent travels, your pup can now come along with ease in a durable, comfortable pet carrier.
Carriers don't need to be boxy and uncomfortable! Chic bags are a perfect balance of cute, convenient, and comfortable. With a pet carrier that both you and your pup love, your fur baby will enjoy an extra boost from your confidence when they accompany you on all your life's adventurous journeys!