Pumpkin and Peanut Butter Biscuits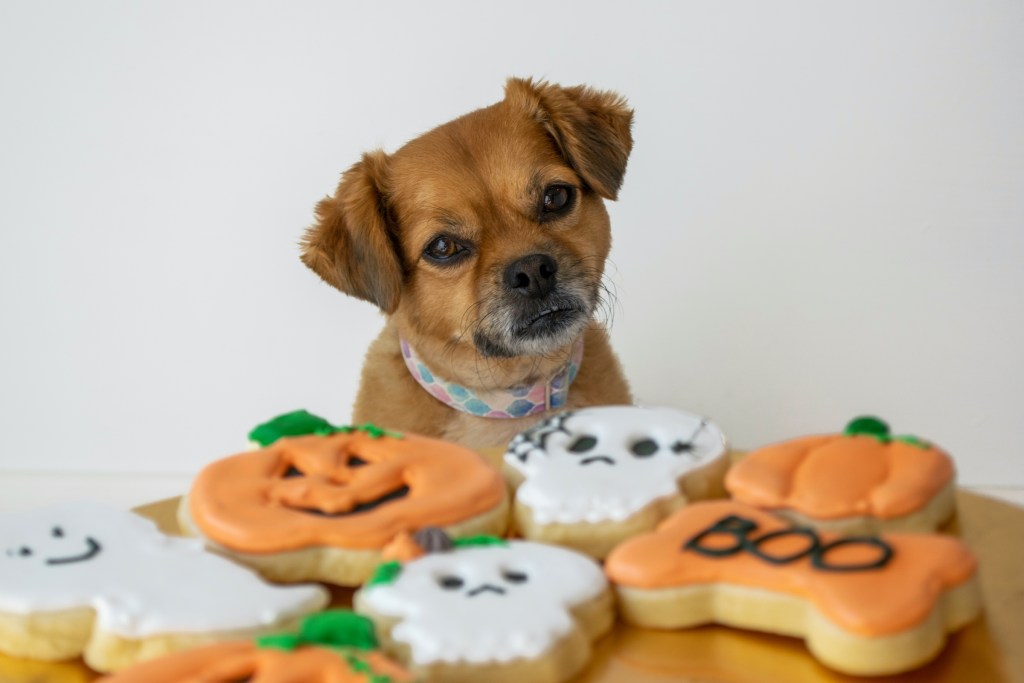 Pumpkin is a super food for dogs. It helps aids in digestion, so working it into their treats is a great way to add pumpkin to their diet!
Ingredients:
½ cup All-natural Peanut Butter (no xylitol)
1 cup Pureed Pumpkin
1 ¾ cup Whole Wheat Flour
Instructions:
Preheat oven to 350° F and prepare your baking sheet lined with parchment paper.
In a bowl, combine all the ingredients until well-combined and not clumpy. This forms into a dough.
On a lightly floured surface, roll dough out to about ¼ inch thick using a rolling pin. Cut with your cookie cutter and arrange on your lined baking sheet.
Bake for 8 to 10 minutes. Cool on a rack. 
No Bake Pumpkin Yogurt Bites

These incredibly easy fall treats can be prepped in minutes, freeze overnight and will last a few weeks in the freezer.
Ingredients:
Pumpkin puree
Plain Greek yogurt
Instructions:
Mix yogurt and pumpkin puree until smooth.
Place in ice cube tray or silicon molds.
Freeze for 24 hours and serve!
Sweet Potato Dog Jerky

With just one ingredient, this recipe is as simple as it gets!
Ingredients
Instructions:
Preheat oven to 250 degrees and line a baking sheet with parchment paper. Wash the skin of the potatoes well.
Cut the ends off, and then slice using a sharp knife. You can do coin shape if your dog is small, or lengthwise, if you have a bigger pup. Make sure they are at least 1/4 inches thick, otherwise, they will be too hard.
Place the slices on the baking sheet and bake for about 3 hours, flipping over halfway between.
Turn off oven but leave the chews inside the oven as it cools. These will keep in a sealed container for up to one to two weeks.
 Apple, Oats and Cinnamon Bites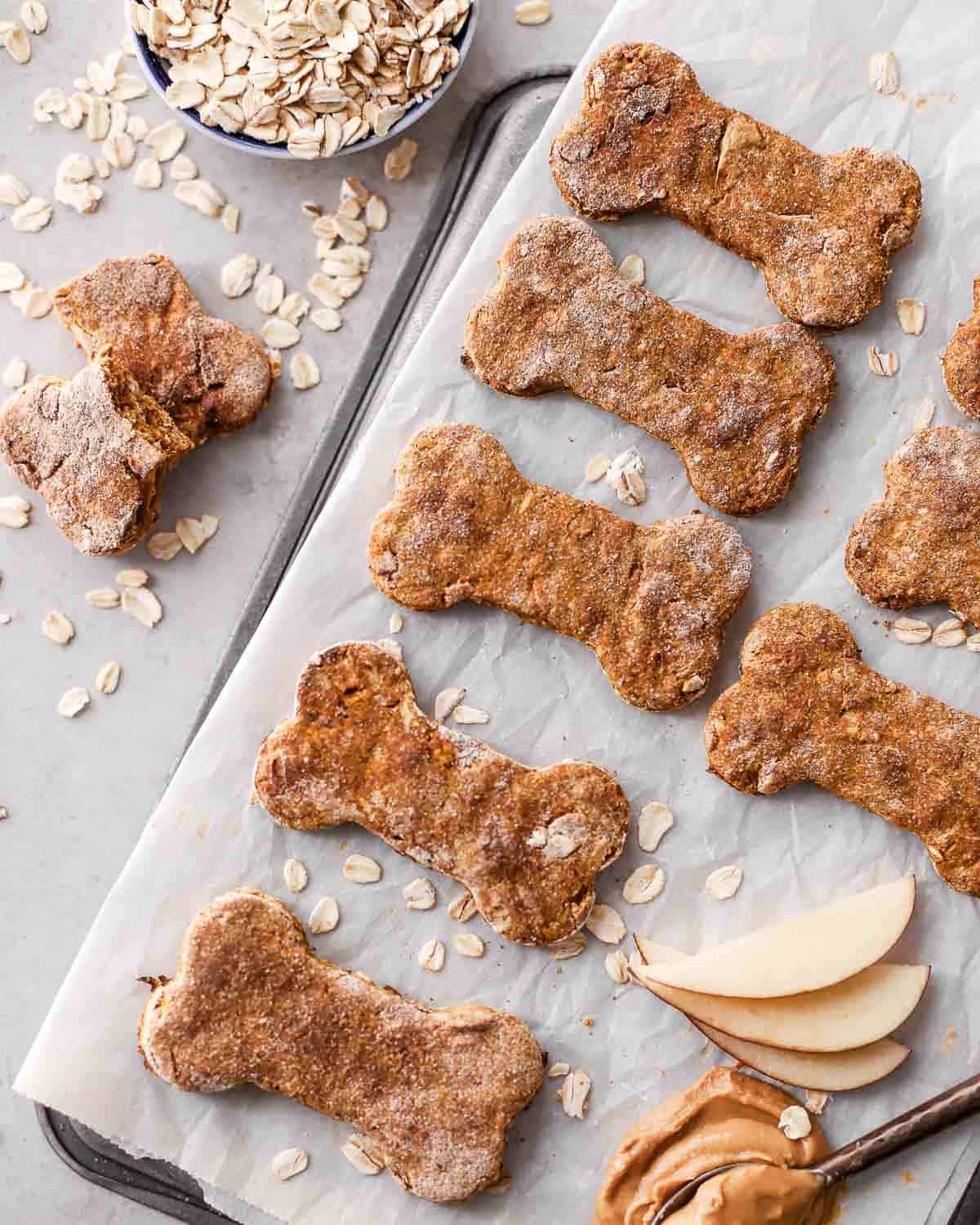 Apples are another great fruit associated with fall! This recipe combines healthy ingredients for delicious treats. 
Ingredients:
3 cups oats
2 apples
2 teaspoons ground cinnamon
1 tablespoon flaxseed
2 tablespoons honey
Instructions:
After grinding the oats in a food processor, do the same with your apples until they have the consistency of applesauce.
Combine all the ingredients in a large mixing bowl until you reach a doughy consistency.
You can use cookie cutters or place them in rounds on a floured cookie sheet, then bake at 350 degrees for about 15 minutes.